Apparel business
Flare Skirt


Form a skirt.

From the waist to the hem like a blooming morning glory, have a natural wave.

A full circle type and the semicircle trimmed two methods. The United States has a good flow.

Range of applications, according to changes in use of fabric, from day to day services to a wide range of social services and so on.
NEWSLETTER SUBSCRIBE (EMAIL)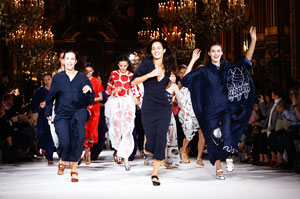 Online Fans