Apparel business
down jacket


Overview

Down (down coat) down-filled packing T-shirt, a huge rounded shape. Accounted for more than half of the general duck down jacket at the same time can be intermixed with small feathers, the duck down clean, pasteurized and then filled in the clothing that is in a down jacket. Down warm is better. People are mostly dressed in cold regions, but also commonly used for the polar expedition staff.

Introduction

Down is down industry's major products. Down by the Velvet (Down) and feather (Feather) composition. Ms.

Down Velvet (Down) is a rod without hair feathers, feather vine grow in its number of clusters filaments, through the velvet of the filaments intersect to form a stable layer of thermal protection . Therefore, the velvet is warm down the main material. Every ounce of down about 2 1 million filaments. Good-quality velvet long filaments to form a velvet duo is also correspondingly larger. Feather (Feather) is a duck or a goose in the back and tail of a small rod with a feather feathers, but also with feathers, formed after the break, the content of feathers can not be too high, but because it has increased the role of degree of fluffy down, it must contain a certain proportion. Will be down through the washing, drying, grading, etc. Process after being made down jackets. Become cold in winter clothing.

Down with the cold is good, gentle fluffy, washing convenient, inexpensive, and the natural advantages of the green, so consumers are increasingly strong demand for down jackets, down jackets to make room for market development to remain substantial. Features

down jacket with light, soft, warm character. Made with a nylon taffeta face down inside the jacket, with a total weight of 500 to 1000 grams, the weight of other warm clothing for 1 / 6 to 1 / 2. Due to feather soft material used for clothes and Xu, wearing comfort. Down less prone to the phenomenon of fiber junction; fabrics to use more high-density coated fabric, there are more clothes to keep the air warm good performance.
NEWSLETTER SUBSCRIBE (EMAIL)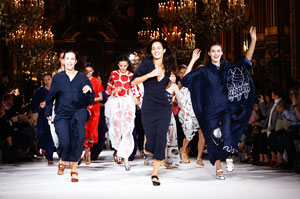 Online Fans