Apparel business
Stockings


Stockings that women can wear socks to thigh (usually silk stockings), but also for stockings. Stockings, there are two most common colors: Color and white, flesh mostly adult women wearing 【Some children also wear (including boys)】, and white stockings are a lot of the summer for children 6-12 years old Favorites (also includes the little boy), many children when wearing a skirt or shorts with a pair of stockings often. Now trends are mainly black.

First of all, to avoid accidental damage when wearing stockings, take the rings and watches sharp objects taken off, while maintaining nails and skin smooth hand.

Thumb should be to wear stockings as the center, the stockings off from the thigh to the toes; then two feet from the toe, respectively, Office gently pull up to the thigh. To wear the best clothes when the paste effect, feet soles of the feet should be flat ground, then gently linked up stockings, and to ensure that every part of the legs are fully obedient.

Stockings socks easy as curling and easily fall, following a small way to prevent the stockings down:

First, put a coin on the edge of stockings socks, socks down the nest and then click, on it. This is because the person's legs are getting thin from top to bottom, as detailed below than above, so stockings socks will be easy to loose side, coupled with volume up stockings have a certain weight, stockings on began to fall, and roll up the silk stockings that the more the more severe decline. In the coin is placed socks, stockings, fixed on the volume, and stockings also can not down. In addition, the coin is very light very smooth, no people have uncomfortable feeling.
NEWSLETTER SUBSCRIBE (EMAIL)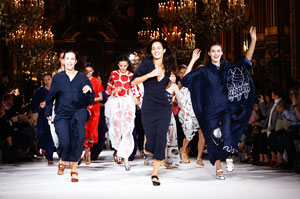 Online Fans