Apparel business
Puff Skirt


Skirt is worn by ladies of ancient Europe, the kind of skirt. Which generally support or use a lot of metal layer, said lining up.

Now the swelling is also called the princess skirt dress, bubble skirt, skirt cake, pumpkin skirt, doll dress. The popular name for that zone is slightly different. Itself is a type of clothing to the evolution of small European dress, began the mainland called him the best little dress. The most popular name came from Taiwan and Japan's.

Puff skirt represents a nostalgic memory, is the last European ladies to the party line when necessary head. Later, DIOR, and Chanel's little dress, mini dress, etc., then broke the women's conservative old-fashioned lines and styles, so Puff skirt 1:00 forgotten by everyone.
NEWSLETTER SUBSCRIBE (EMAIL)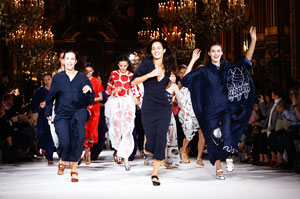 Online Fans