Apparel business
Winter clothes


winter clothes (cotton wadded jacket)

within the floc warm materials such as chemical fiber cotton T-shirt. Informal style.

do a good job of the winter clothes are actually two parts of the winter clothes stitched together - inside part of the cold, wind from the outside part of the role. Some of the major use of the inner layer of nylon lining, and then add the key components: the stability and the protection of thermal insulation materials, thin films, coupled with a thick warm layer of polyester material. At this time, warm layer is greater than lining - This ensures that each part of the jacket is warm. Exposure suit fabrics generally use the thick outer layer of nylon fabric, the lining is a special fabric, the above there are some small holes, the moisture inside the clothing can be revealing to go through these small holes, but also to prevent infiltration of water droplets and wind come in, zipper is a corrosion resistant made of nylon, nickel-plated zipper zipper pull head pull head than ordinary life is longer 7 times. Prior to this process, the workers mainly in production process from the inside outward. Now they must turn the winter clothes to do the final processing. These big guys on-buckle robust strong, very strong, they are located between the fiber material, so they are used repeatedly and will not harm the fabric. Its secret is that the hidden layer of warmth. It allows the air to stay in the body table, and then it heated to produce a heating pad against the winter cold.

generally is warm layer, wind layer, thick synthetic nylon.
NEWSLETTER SUBSCRIBE (EMAIL)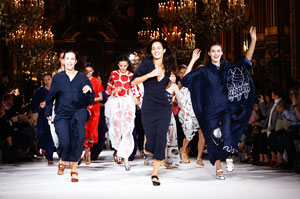 Online Fans