Apparel business
Leather clothing


Leather is the use of animal skins, such as pig skin, cowhide, sheepskin, snakeskin, skin, animal skin, through the specific processing technology into clothes made of leather, animal skin because the hair has the breathability eye, use it for clothes , who as a new layer of skin, so it is cold outstanding contributions to humanity, and of course many advantages, such as the beautiful, noble, dirty and so is not easy.

Because leather is leather, so it's clean and care must be used cleaning agents, care agent.

Leather cleaning, care agent pH PH value should be between 5 to 7.5, and is oil. Otherwise damage the internal fiber structure leather and shorten the life of leather.

As the leather through the use of a very long time, lost within the oil would evaporate and harden, they have to care, care agent simulation of the application of new inventions oil leather to soften the skin care agent.
NEWSLETTER SUBSCRIBE (EMAIL)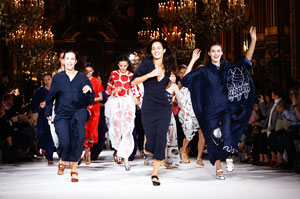 Online Fans