Apparel business
straighttrousers


Modern trousers class name, also known as "tube pants." Zhitong Ku's trousers mouth, generally do not roll over. As the foot openings (the same with the crotch), straight pants, so there are neat, stable feeling. In cutting production, the hip can be a little tight in the crotch should be raised slightly on, so that better reflect the characteristics of their pants loose straight.

General Zhitong Ku Men Zhitong Ku Wai will be bigger legs. Women Zhi Tongku looks a little sense of self-cultivation, while slightly more generous to the men. This figure and also have relations cut trousers.

Wear Zhitong Ku benefits: Up and down because Zhitong Ku as wide leg shape to cover the defect.
NEWSLETTER SUBSCRIBE (EMAIL)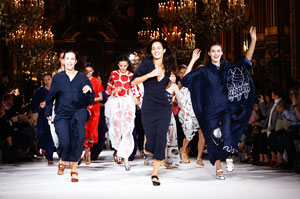 Online Fans