Apparel business
Shorts


Overview

shorts (shorts), the old name for pants is a clothing covering lower body to the thigh, there are men's or ladies of the points, shorts of varying lengths, some of President to the leg. Usually for the summer and autumn wear.

shorts advantage people wore shorts and a variety of reasons, including:

simple - it is comfortable and easy to wear

practical - cool, light, allowing the body to make drastic moves

fashion - some people love this dressed

uniform - team members wearing the provisions of

sexy - showing more skin can look more sexy shorts

community to the psychological analysis

Western history, the young boy was wearing only shorts, when a child large, they will have their own first pants, to shorts, knowing this is only a young boy things. So even the summer, adult men in order not to feel immature, will not wear shorts. But since the Second World War, many soldiers were sent to tropical regions, more adult men began wearing shorts. By the 1970s, the United States and Europe because of the energy crisis, the proposed change of clothes, dress materials in order to reduce the use of less air-conditioning and fans, later became a women's fashion. Today, most of the young boy able to distinguish between trousers and shorts, they all already have pants, even if they go to an adult are still wearing shorts, they were not give a strange feeling. However, in many countries, wearing shorts always been regarded as too casual employees to wear shorts to the office to work is still not acceptable. Many U.S. companies such as IBM, are worn by the casual employee has made a provision specified employees will not wear shorts.

Women's shorts

shorts are still popular in Europe and the United States and Asia, is a popular young women welcome fashion, hot pants reveal more female legs curves of the United States, coupled with boots, becomes all the more sexy.
NEWSLETTER SUBSCRIBE (EMAIL)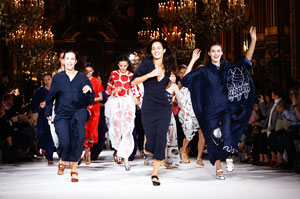 Online Fans