Apparel business
Undershirt


Sweat-absorbent personal jackets. Originally known as "the clothes", "single"

The origin of the name T-shirt

T-shirt was originally known as "the clothes" and "single", later known as T-shirts and Xiang Yu Han emperor is said to be fighting, sweat soaked in the single, only "T-shirt," the origin of the name. Now T-shirt T-shirt with the ancient style were different texture can be still called a T-shirt because they have absorbent function of it.
NEWSLETTER SUBSCRIBE (EMAIL)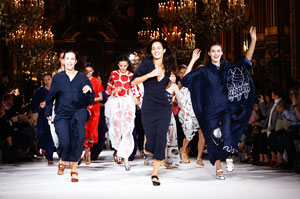 Online Fans