Apparel business
Training uniform


Training uniform is military training and combat in the wearing of uniforms, also known as field service and combat service. Most countries of the armed forces are equipped with training uniform. Its main feature is the lightweight compact to meet the requirements of tactical and technical action.

Training uniform structure is usually: clothes for the jacket type, pants, breeches-type or Kukou as there are lots of pants with a loose leg. Wear fastness requirements, meet the needs of the hustle.

Taking into account future war will be more severe, chemical, biological, nuclear weapons will be used for actual combat, firearms, precision, intelligence monitoring capacity will be greatly improved, casualties will be higher than ever before. Therefore, all countries have developed new training uniform and equipment. U.S. troops from the 80's also equipped with modern training uniform. New training uniform of camouflage effect significant improvements. Visual observation of the battlefield distance of 50-250 meters, the new training uniform colors used in such a distance is difficult to be found. Fabric dye also has anti-infrared camouflage effect. Fabric made from the nylon and cotton blend, weighing about 254 grams per square meter, very light.

Military dress and military uniforms to and different and beautiful design of the training uniform has been important, the focus of one of its disguise, so that the enemy is not easy to detect camouflage can effectively achieve this goal; Second, protection, helmets can protect your head from flying stones gunfire injured by bombing or fighting violent campaign bumps, bullet-proof vest stopped the bullets falling all, boots can be adapted to harsh battlefield environment; third is convenient, easy to military agreements with guns ammunition, the necessary first-aid kit and dry food, and the march camping items; Fourth, durable, sharp in training or combat situations not easily broken toil; 5 is comfortable.

According to the characteristics of the battlefield environment, training uniform in the different service or different regions have different styles.
NEWSLETTER SUBSCRIBE (EMAIL)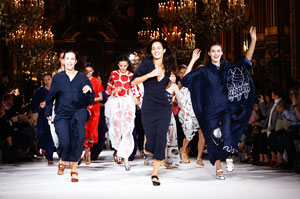 Online Fans